Education
Project Splash: Sentiss organizes and sponsors an on-the-spot painting competition and day-out programs for differently abled children in coordination with the Concern India Foundation.
Project Roshni: As part of an initiative to provide support for orphaned and disabled children, Sentiss invites children from Amar Jyoti School to set up mini stalls and sell hand made artifacts on festive occasions like Karwa Chauth and Diwali.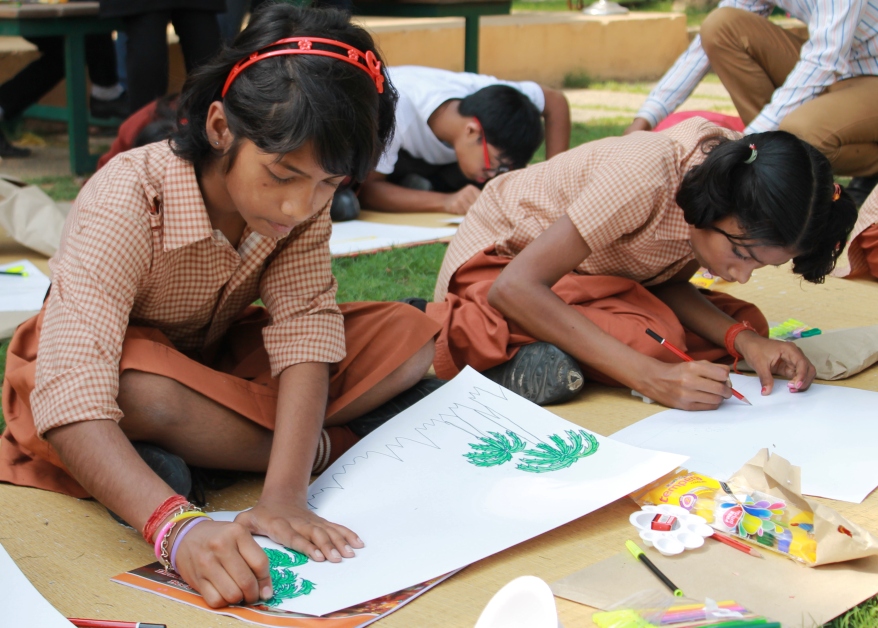 Kalanidhi
01 APR 2016
Rural women lacked skills to become self-reliant and empowered. Centre teaches stitching and tailoring skills.
Stitching Centre, Nalagarh, HP
Village panchayat, Nalagarh, Himachal Pradesh
Income generation of the poor- Ladies from the school open their own tailoring center.
The ladies were paid full salaries even when the stitching center were closed
Women are given mass orders to design/ stitch fabrics, the orders are arranged by Sentiss' SEVA committee; and 100% profit is shared with the women 14,502 masks were made by women and they earned by selling each mask at Rs. 2/-
Akshar Gyan
22 AUG 2016
Primary education to the slum area children through play way method. There is a big slum area at Peersthan nearby (about 1.5 km. from our manufacturing plant), where we have setup two classrooms.
Nalagarh, HP
Village panchayat, Nalagarh, Himachal Pradesh
55 children are currently enrolled, every year 35-55 students are enrolled in two classes, 95 students have been further admitted in government public schools
Roshni
22 AUG 2009
The exhibition gives women encouragement and appreciation as they sell their artworks.
In house exhibition by skilled women
Goonj-India, Amar Jyoti Charitable trust, Amba Foundation
The purpose is to raise funds for the under-privileged people for their employment skills. This initiative supports woman & they showcase and sell handmade items like jewellery, jute products, and other stationery items.
Splash- Sit and Draw
2013
Children spend time and enjoy painting, drawing, dancing and eating food they like.
Concern India Foundation
We spend time with these children; we dance, play and serve them refreshments. The smiles of these little children are always so rewarding Impact: Encouraging artistic ability in children