Sharing Happiness By Enhancing Quality Of Life
At Sentiss, we believe that real change comes about when people give not just money, but their time as well. We are proud to be able to do both! We call this SEVA. Each employee contributes 2 man-days annually to SEVA initiatives.
Our Corporate Social Responsibility programs are centered around health, education and protecting the environment. We strive to contribute 2% of our net profits to our SEVA projects. We are proud to have multiple ongoing and meaningful projects for the community and continue to identify and add more projects to our SEVA banner every year.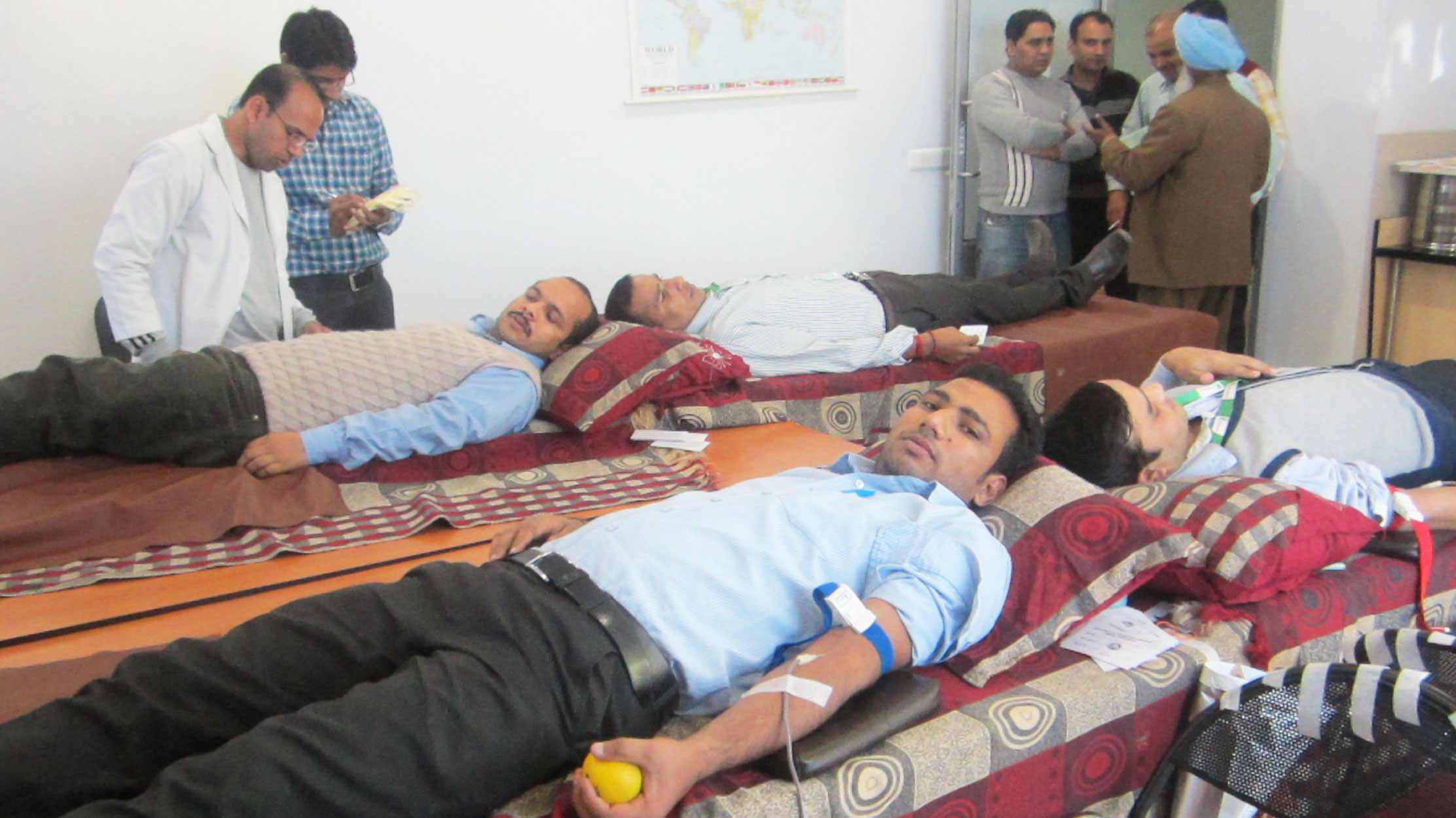 Health
Health
SADH Care Hospital: SADH Care Hospital, a Not-for-Profit multispecialty hospital, was setup in January 2017 by Sentiss Foundation in Pataudi, near Gurugram, Haryana- with the aim to bridge the gap between quality healthcare and affordable treatment. The primary aim of SADH Care is to provide sustainable & quality healthcare services at highly subsidized rates, with the mission of Care, Compassion and Empathy. The hospital is run by experienced and senior retired Army doctors along with Ex-Army paramedics and support staff who have dedicated themselves to the cause of Sharing happiness by enhancing the quality of life. Sentiss Foundation, the CSR division of Sentiss Pharma, supports SADH care Hospital financially and administratively.
Project Drishti: This project aims at tackling preventable blindness by organizing monthly eye clinics for the under privileged people of Pataudi and other remote villages around Nalagarh and Gurgaon. We do this in coordination with the Niramaya Charitable Trust. We have treated nearly 9000 people, while distributing 24,000 packs of medicine and 4462 spectacles. In addition, we facilitated free cataract surgeries for 820 people.
Charitable Dispensary: This project entails sponsoring a charitable dispensary "Mansa Devi Charitable Dispensary" to enable access to medicines and medical facilities for people from villages around our manufacturing facility. Our endeavor is to treat 600 patients every month through this initiative.
Blood Donation Drive: Our manufacturing facility at Nalagarh organizes blood donation drives every year in association with Post Graduate Institute of Medical Sciences (PGIMS), Chandigarh as part of our modest contribution towards society.
Project "Stride Against Cancer": Every year, Sentiss volunteers participate in a walk to create awareness and raise funds for cancer patients. Over the years the Sentiss team has registered its presence through hundreds of volunteers with an aim to sensitize people about this disease and make them aware of the plight of those afflicted by its life limiting conditions.
Education
Environment
Others
OUR FOUNDER
I was always passionate to build a business with uncompromising quality of products and services
"Sentiss was built to overtake challenges in providing superior quality healthcare"
Deepak is a first-generation entrepreneur who followed his entrepreneurship passion in 1990 by establishing a pharma-based entity- Promed Exports. Under his dynamic leadership and direction, Promed, now Sentiss Pharma, has grown into a multi-million multinational and achieved remarkable growth over the last three decades. He has led robust strategies and corporate governance at Sentiss to achieve high market ranking in ophthalmology sector at various market locations.
Deepak has led Sentiss from being a pharmaceutical exports manufacturer, to developing and structuring Sentiss' first sterile manufacturing plant in an area of 13,500 sq. m back in 2007. Under his leadership, Sentiss is today capable of developing complex generic ophthalmic products and proudly holds an established R&D facility. Deepak likes to call Sentiss a 33-year young company.
Having completed his schooling in 1979 from St. Columba', an all-boys school, in Delhi, India; Deepak believes to have inculcated his "push-yourselves-out-of-your-comfort-zone" attitude from his school. Deepak endorses the very trait of making comfortable with the uncomfortable as the sole characteristic which can enhance the speed of decision making through crisis.
In 2014-15, Deepak created Sentiss Foundation, a philanthropic affiliate of Sentiss Pharma; supported and built schools, hospitals, and employment opportunities for women in rural areas. Deepak encourages all employees to reach the goal of contributing 16 hours of SEVA (also called service in Hindi) across Sentiss R&D, Plant and head-office employees, that is, two-man days of each employee every year are dedicated to sharing happiness by enhancing the quality of life of the people around us. He has lead initiatives such as building a school for under-privileged slum children- called Akshar-Gyan, a skill development center for women in the rural areas of Nalagarh, Himachal Pradesh called Kala-Nidhi, and not for profit 25-bed hospital in Pataudi district of Gurugram, Haryana- called SADH Care Hospital, with a dedicated facility to provide best quality mother-and-child care facilities in the rural areas where health and hygiene is usually ignored, and sophisticated facilities were as far as 30 kilometers.
Referring to the pandemic times, Deepak says "We must understand that the time is tough for all of us, but it's even tougher for some. It may sometimes be required of us to go beyond our assigned responsibilities- to comfort a colleague, to talk to them and lend an ear to their problems. We must sincerely obey the feeling to confide our worries, our fear, and troubles, be it in a family member or a colleague. I would request everyone to respect mental wellbeing of one another."
Education
Project Splash: Sentiss organizes and sponsors an on-the-spot painting competition and day-out programs for differently abled children in coordination with the Concern India Foundation.