With the objective of 'Sharing Happiness by enhancing Quality of Life'. Sentiss is determined to make a positive contribution to the community. Social activities at Sentiss are called SEVA, in which we operate and invest primarily in health, education, and environment programs to bring sustainable improvements. It's our sincere efforts to promote good health and social development.
Patients benefited through local charitable dispensary
Free cataract surgeries conducted
Patients benefitted at SADH Care hospital
Women trained for self-employment skills
Students benefitted through AksharGyan school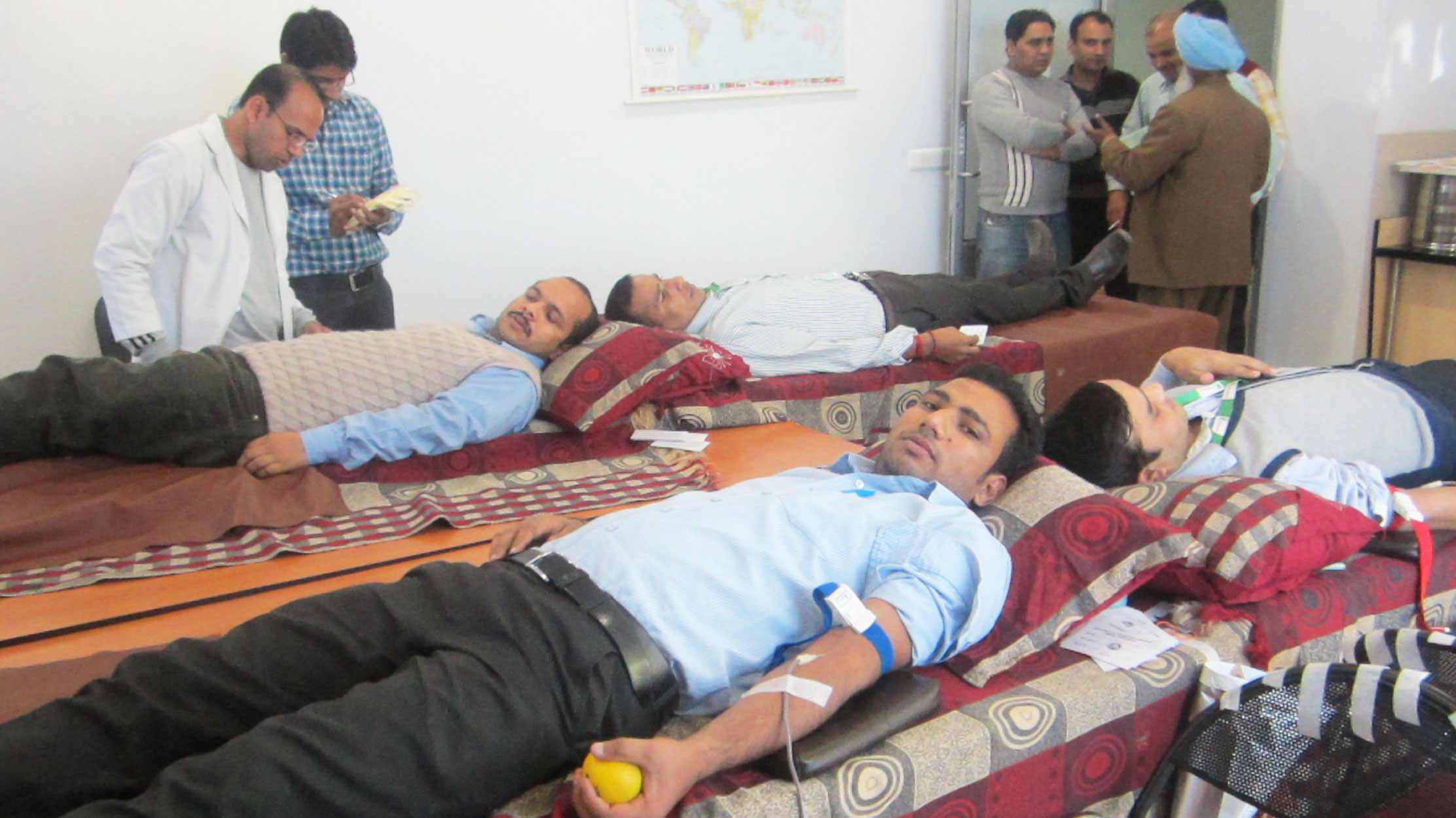 Health
Health
SADH Care Hospital: SADH Care Hospital, a Not-for-Profit multispecialty hospital, was setup in January 2017 by Sentiss Foundation in Pataudi, near Gurugram, Haryana- with the aim to bridge the gap between quality healthcare and affordable treatment. The primary aim of SADH Care is to provide sustainable & quality healthcare services at highly subsidized rates, with the mission of Care, Compassion and Empathy. The hospital is run by experienced and senior retired Army doctors along with Ex-Army paramedics and support staff who have dedicated themselves to the cause of Sharing happiness by enhancing the quality of life. Sentiss Foundation, the CSR division of Sentiss Pharma, supports SADH care Hospital financially and administratively.
Project Drishti: This project aims at tackling preventable blindness by organizing monthly eye clinics for the under privileged people of Pataudi and other remote villages around Nalagarh and Gurgaon. We do this in coordination with the Niramaya Charitable Trust. We have treated nearly 9000 people, while distributing 24,000 packs of medicine and 4462 spectacles. In addition, we facilitated free cataract surgeries for 820 people.
Charitable Dispensary: This project entails sponsoring a charitable dispensary "Mansa Devi Charitable Dispensary" to enable access to medicines and medical facilities for people from villages around our manufacturing facility. Our endeavor is to treat 600 patients every month through this initiative.
Blood Donation Drive: Our manufacturing facility at Nalagarh organizes blood donation drives every year in association with Post Graduate Institute of Medical Sciences (PGIMS), Chandigarh as part of our modest contribution towards society.
Project "Stride Against Cancer": Every year, Sentiss volunteers participate in a walk to create awareness and raise funds for cancer patients. Over the years the Sentiss team has registered its presence through hundreds of volunteers with an aim to sensitize people about this disease and make them aware of the plight of those afflicted by its life limiting conditions.
Education
Environment
Others